Selected Work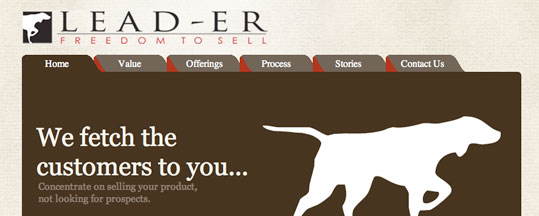 Lead-ER
An innovative sales-lead generating company needed a solid branded web presence for their launch.
Center for the Study of Children's Futures
Won "Best Web Design" at the Mac Design Conference.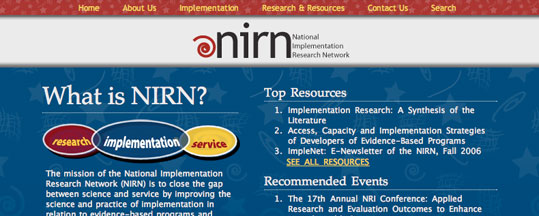 The National Implementation Research Network
A popular resource for researchers and administrators in many diverse fields. Developed for the University of North Carolina Chapel Hill.
Child & Family Studies
The re-design of this web site was guided by user research and focus groups. Traffic increased overall by 40% within a few months after launch.
Systems of Care CD-Rom
A resource CD-Rom developed for the Research and Training Center's Annual Conference.
Nelson Stoneworks
This Tampa based stone mason company was looking for an artistic touch to present their work and services.
Logic Models
This site was launched to establish a network with resources for communities around the country to share logic models of Systems of Care and find assistance for creating their own.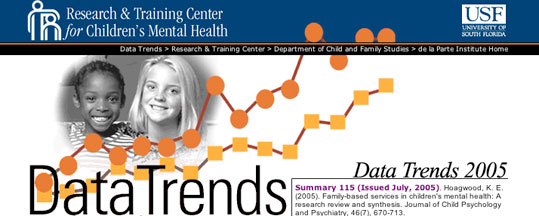 Datatrends
A publishing clearinghouse updated twice a month focused on issues in children's mental health.
The Research & Training Center for Children's Mental Health
A large web site with over 20 years of resources contributed by hunderds of researchers.
State Mental Health Planing Council of Florida
The state funded advocacy group wanted a cheery design to advertise it's mission and coordinate events around the state.
Kutchins & Associates
This law office needed a fresh web site to raise it's profile.